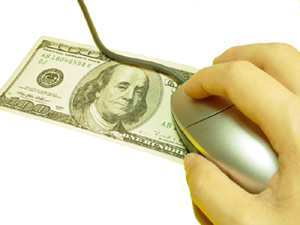 Where do you start if you want to be an
Internet marketer
? Tough question, huh? There are lots of ways to begin your way on the bumpy journey. Just make sure you are aware that it will be a bumpy ride.
First things first: do a lot of research. Find out what kind of thing appeals to you most. It could be affiliate programs, Google AdSense or maybe you like the idea of selling other peoples products for a commission etc.
There are a ton of options, and 1000 times more hype. This is why it's so important to do as much research as you can before starting out. Sure, you can go the long way round, which is how a lot of us start out, but that's even more of a bumpy ride.
Ok, so let's say you've decided on where you want to start. You don't have a product of your own, so you decide to sell other peoples information products, just as an example. Don't make the mistake that so many people do, by trying to sell something you haven't personally tested.
Put it this way: Who would YOU prefer to buy from? Someone who knows absolutely nothing about the product they're selling? Or someone who has had firsthand experience with the product they're selling? You know it's person number 2, right?
So test the product first. Learn everything there is to know about it. If people can trust you to give an honest opinion, they'll be back for more. Great way of getting contacts AND repeat customers.
Never ever use hype when you're promoting any programs. Believe me, it doesn't work in reality. People get disappointed if they don't get what they've been promised within the time frame it's been promised.
Be honest in your promotional efforts. Tell people what's worked, and what hasn't worked for you. If people ask how much you've made over how long a period of time, tell them. Let them know that online marketing is NOT the easiest thing on earth.
Let's face it, if you want to make good money with online marketing, you Have to treat it as a business, not as a hobby, and yes, it does demand a lot of hard work and self-discipline. But taking all these things into consideration, you'll be able to work your butt off and have something to show for it.
Labels: Make Money Online
---
posted by Ville @ 6:44 PM,

Like what you're reading? Buy me a cup of coffee to keep me going.
Listen to this article
---
0 Comments:
Links to this post: